Erfurt City
The Erfurt Cathedral and the Krämer Bridge are among the most famous landmarks in Erfurt. The Krämer Bridge is known as the longest fully built and inhabited bridge in the north of the Alps. In recent years, Erfurt has become a popular destination. Various museums, beautiful cafes and a large selection of parks attract young and old for a visit. In the middle of the city flows the river Gera, numerous churches and monasteries shape the cityscape of Erfurt.
During the year 2017, the city of Erfurt, as well as the entire state of Thuringia, receives special attention. We celebrated the 500th anniversary since the publication of the 95 theses. Martin Luther was a student of the University of Erfurt. He is still remembered today by a monument on the Anger. On the occasion of the Reformation Jubilee, the city still has various exhibitions and highlights for those interested.
Learn more about the beautiful city of Erfurt:  https://www.erfurt-tourismus.de/en/
University of Erfurt
The University of Erfurt is a public university for the arts and humanities with a particular focus on cultural and social sciences. Founded in 1379, closed during the 19 century, and reopened in 1994 following German reunification, the school has acquired recognition due to the quantity and quality of its academic achievements in the fields of education, religion, and other key disciplines. All curricula, including those for teacher training, have been accredited as best-practice models for the implementation of the Bologna system.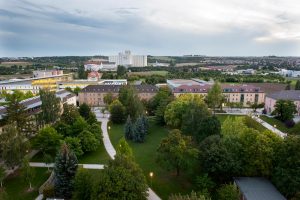 Conveniently situated near the capital city's downtown area, the University of Erfurt encourages direct communication among all members, and facilitates educational exploration as well as interdisciplinary research both on campus and at international partner schools. The University's mentoring system, its required general education program, and its integrated career orientation program make it a model for other schools. It offers students from Thuringia, other German states, and countries around the world a variety of degree programs at the bachelor, master, Ph.D., and post-doctoral levels. The university's curriculum, combined with many other facets of the UE experience, prepares students for success in nearly every field imaginable.
See here the official Flyer for international Students at the University of Erfurt for more information.